Blogger Xtian Dela, real name Aurther Mandela, has landed himself in a lot of trouble after live streaming raunchy sessions on his Instagram account.
With quarantine and social distancing, most clubs and points are closed dimming the nightlife of most youth. However, Mandela in a bid to keep his fans entertained came up with a session dubbed #ClubCovid.
Club Covid has girls who twerk and get paid. Xtian Ndela holds fundraising to run and pay the girls through a Mpesa line. It airs daily from 12 am to 4 am on Xstian Dela's Instagram.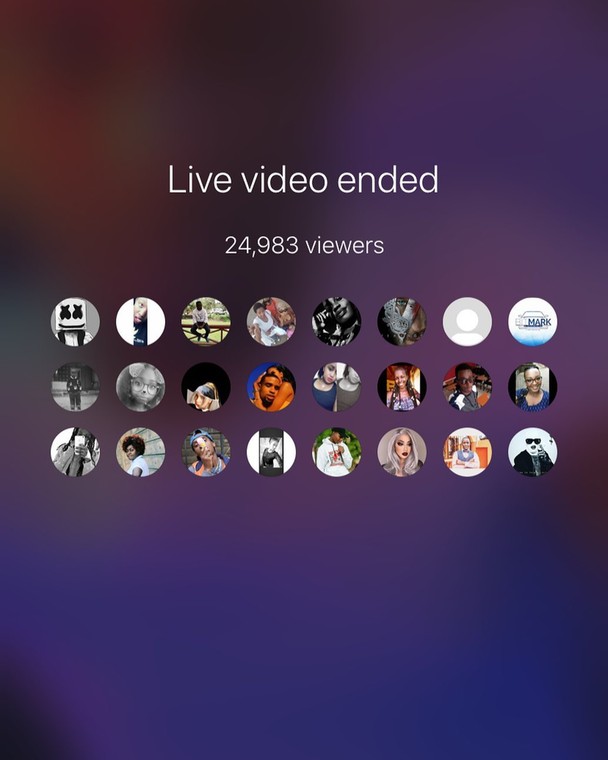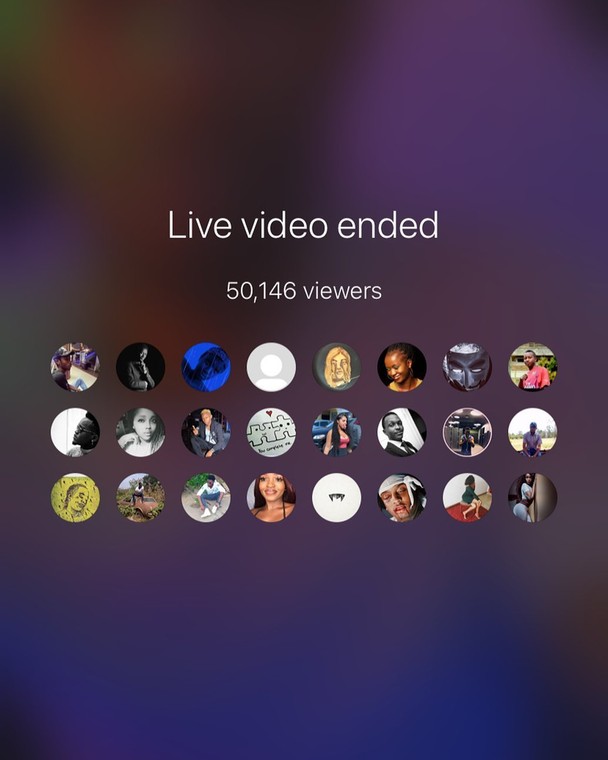 However, despite the show gaining massive popularity with the youth, some parents feel this is morally wrong.  Morosi King, Anthony Wahome Kamunyi and Francis Karanja through Ngugi Mburu Advocates are suing Xtian Dela.
Stop streaming Club Covid
According to the three parents, the blogger should cease broadcasting the show with immediate effect.
They also demand Xtian Dela submit a confirmation that he has stopped live streaming Club Covid. He should also send them a list of all the people he has sent the videos to. Also, the blogger should also cease from publicizing the show and distributing videos.
The three parents described themselves as patriotic parents who are concerned with the welfare of their children.
According to the letter, the parents reported Xtian Dela on the 8th of April to Muthaiga Police Station under the OB number OB 38/8/4/20. On the 9th of April, they reported him to the Cyber Crime Unit on Kiambu Road.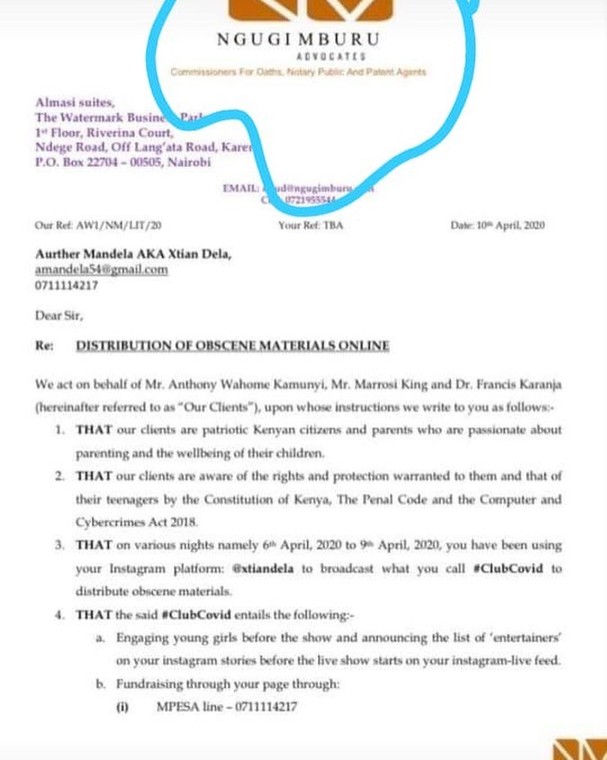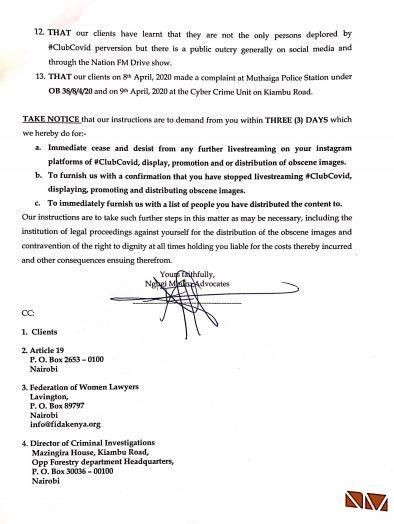 According to the three parents, Club Covid does not only affect them but also affects other parents and citizens. They cited the Nation FM Drive Show and pubic outcry on social media.
"Our instructions are to take such further steps in this matter as may be necessary, including the institution of legal proceedings against yourself for the distribution of the obscene images and contravention of the right to dignity at all times holding you liable for the costs thereby incurred and other consequences ensuring thereof."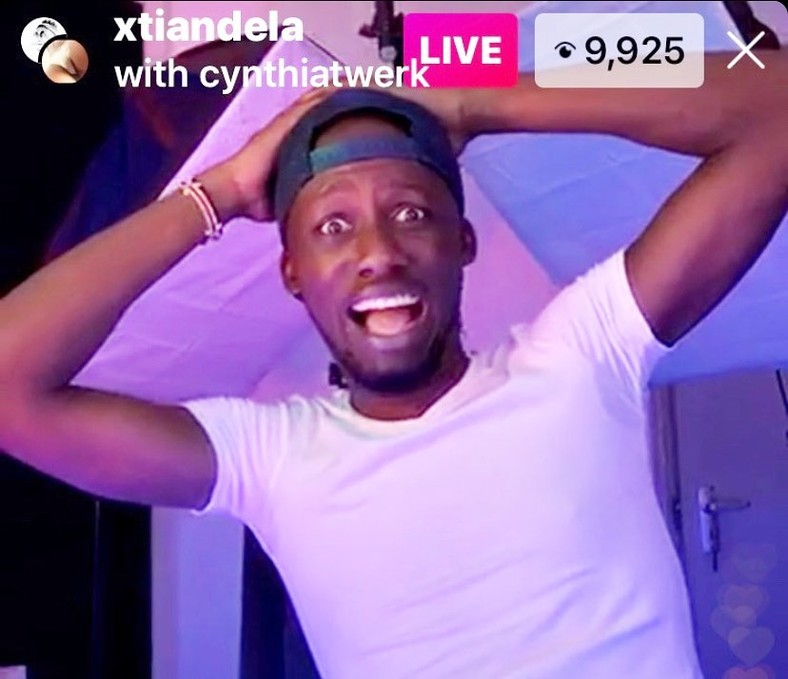 https://www.instagram.com/p/B-1fKkUHX-X/