The NMS Green Park Bus Terminus test that took place today got off to mixed reception from Kenyans.
According to the Nairobi Metropolitan Services (NMS), The Green Park Terminus is an ultra-modern terminal with digital operations. The Park, one of several coming up outside the Nairobi CBD, holds a police station, a Level 2 hospital, and Restaurant.
Green Park Terminus, an ultra modern terminal is digitally operated. Further, hosts a Police Station, Level 2 Hospital, Restaurant, Supermarket, Taxi / Boda Boda Bay, Service Bay for vehicles that break down. pic.twitter.com/DGuUYRMMC4

— Nairobi Metropolitan Services, NMS (@NMS_Kenya) April 27, 2021
Bus terminus details
It also holds a supermarket, a taxi, and boda boda bay, and a holding bay for vehicles that break down in the Bus Park. The terminus would dock all PSV vehicles that had previously been picking and dropping passengers at the Railways bus terminus.
Thus, matatus from Rongai, Ngong, Kibera, and Dagoretti would all terminate their journeys at Green Park.
From 6 AM to 9 AM on Tuesday, the NMS carried out the test for the Park, which saw PSVs drop passengers in the Park.  However, the buses were not allowed to pick passengers.
The move, for one, was to aim decongestion of the Nairobi CBD. Two, it would easier for commuters to find matatus to various destinations.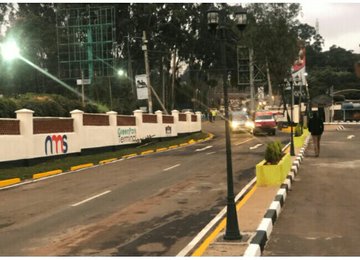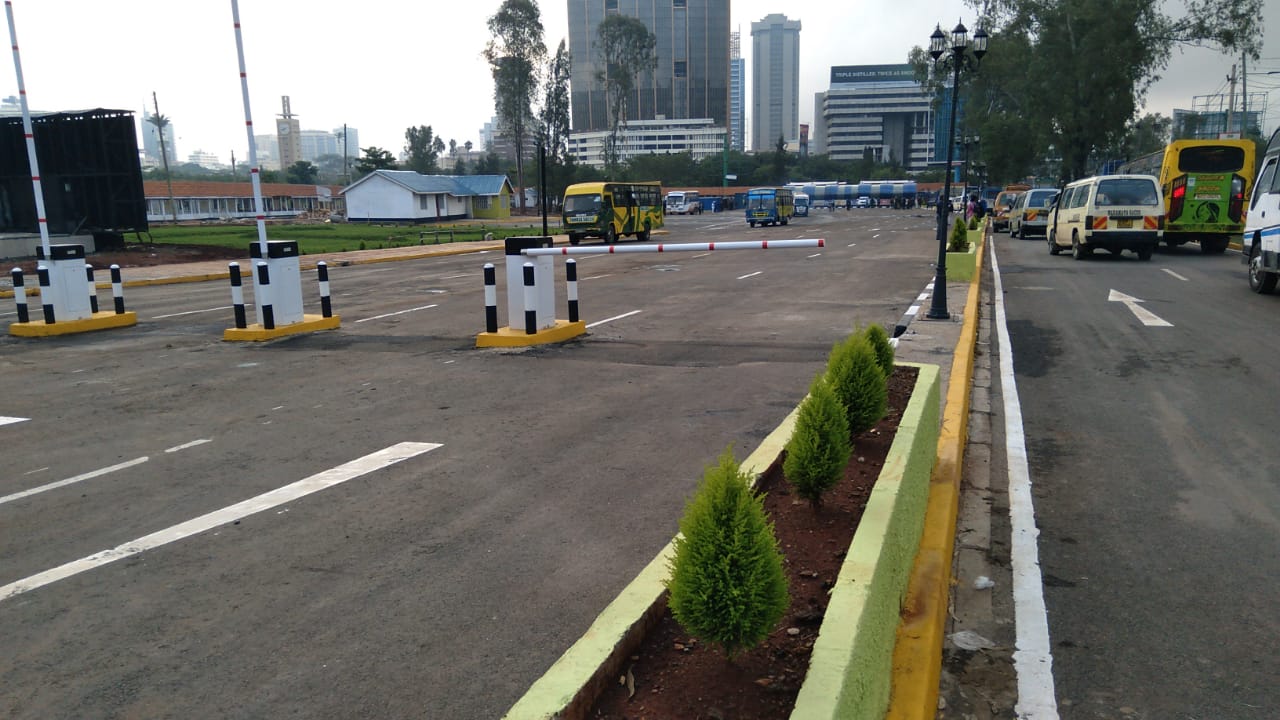 Images courtesy of NMS Twitter
The good and the bad
However, following the test run, commuters reported that the test resulted in a heavy traffic snarl-up from Haile Selassie Roundabout.
There also were complaints of a lack of connecting buses from the terminus to other destinations. This, then, forced many people to walk to their destinations, some of which are across town.
However, the spacious bus terminus provides a glimpse of hope for what would happen if the Nairobi CBD had better planning. NMS Transport Director Eng Michael Ochieng' told the Nation that people would get used to the changes.
"The test run has started today and will continue into next week before transitioning into a full operation," he said.
Several previous attempts at decongesting the CBD have aimed to remove PSVs from the city. But critics say that the move is misguided, as personal cars are the cause of significant traffic.
Below are Kenyans reactions to the test.
Happy to be witnessing Day 1's test run in the effort to decongest Nairobi CBD. The traffic now moves to the Lower Hill Road towards the Green Park Terminus. I acknowledge and appreciate the effort @NMS_Kenya , slowly but surely with the will, we shall make it. I am positive👌. pic.twitter.com/yRJP3iXrQV

— Robert Rawinji (@rrawinji) April 27, 2021
This Green Park Terminus experiment is likely to be another fail in dealing with traffic congestion in Nairobi. About 10 years ago, a similar experiment in Ngara failed miserably. What Nairobi needs is rapid scheduled mass transport with no PSV parking within the CBD. pic.twitter.com/xS2zmLrsNn

— Oliver Mathenge (@OliverMathenge) April 27, 2021
07:32 Great trek to cross cross the CBD from Green Park terminus pic.twitter.com/fz8uOg5LaH via @ezmeroka

— Ma3Route (@Ma3Route) April 27, 2021
Green Park terminus will fail,
Nairobi needs a well thought transport network
1. Ban personal cars within the CBD, this will create more space eg Tom mboya with 4 lanes, 2 are used for parking.( why ban busses with 55 capacity and allow personal car with 1 passanger) pic.twitter.com/xWltiyRv8N

— Jame (@Cjamehk) April 27, 2021