Popular Kikuyu musician, Jimmy Githinji Wanyuni has reportedly died in a road accident last night.
According to reports, the Benga musician died in the late-night incident at Githurai, along the Thika Superhighway last night.
Riding with a friend
Jimmy Githinji was driving with a friend, fellow musician, Kigandi Jacksam. However, Jacksam survived with injuries and is receiving treatment at a nearby hospital.
Sources state that the vehicle was rammed from the side by another, and photos do indicate extensive damage to the right side of the Landcruiser SUV.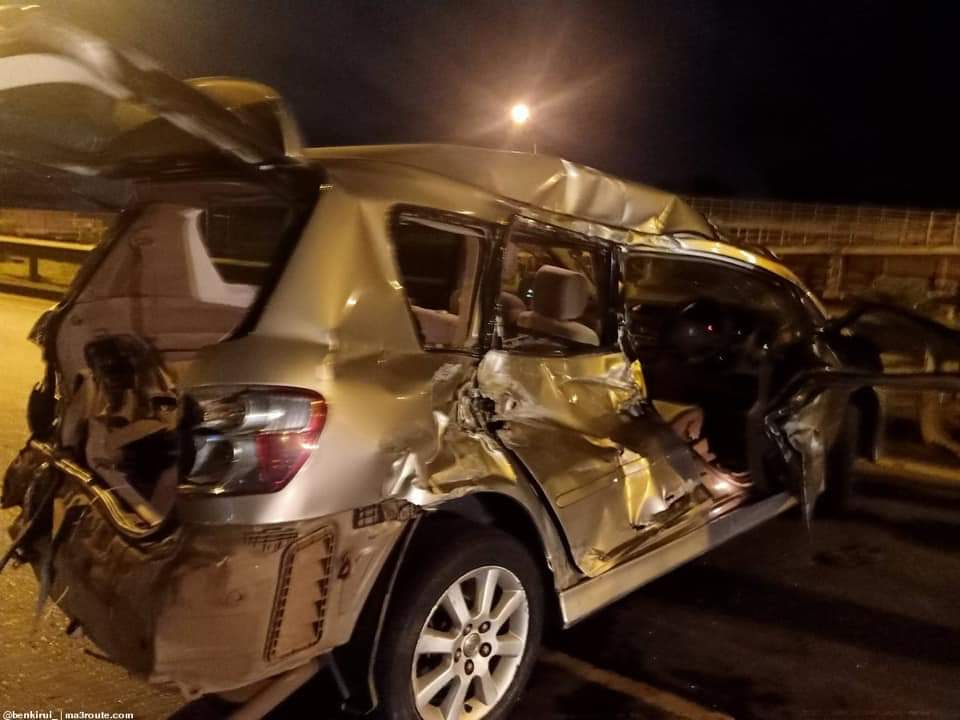 The damaged vehicle belonging to Githinji.
Githinji has produced several popular songs, including Mama Sululu, Utuire uhenagia, and Anisa, among others. His extensive oeuvre of work was popular in Kikuyu radio stations and televisions.
Mourning Githinji
Gikuyu TV Presenter and apostle, Togno Togno Jopallaru, sent out his condolences to a man he describes as a 'friend from his village'.
"My sincere heartfelt condolences to friends and the entire family. Ever smiling and good-hearted man, he has nurtured a lot of talent, he was a father to many. R.I.P my friend, Wanyuni from my village." Jopallaru wrote.
The death of Wanyuni led to an outpouring of condolences from the online family who knew him.
Horrible memories
Githinji's tragic end also brought back painful memories of another popular Kikuyu artist, John de Mathew, who also met his end in a grisly road accident along the same highway.
De Mathew's vehicle rammed into a truck along the Thika Superhighway near Blue Post hotel in August 2019.
Road safety on Thika highway
Road safety concerns remain a pressing issue along the Thika Superhighway. In fact, the recently built mega infrastructure has become a death trap for many motorists and pedestrians.
For some, the accidents could be due to poor design on parts of the highway. Yet others still believe that the desire to 'Chapa ilale,' by some drivers on the expansive four-lane carriageway could be the cause.