THE Project xCloud, Microsoft's game streaming service, is getting closer to its launch, planned to happen sometime in September, and the Redmond giant is gradually revealing new details of its virtual platform. Today, in broadcasting the event to Game Stack developers, some interesting details may have given a preview of the future of xCloud.
The Coalition, developer of Gears 5, today demonstrated the integration of touch controls of the streaming platform, previously revealed by Microsoft, to the game. The producer has implemented a custom layout, which includes title functions such as aiming, shooting, reloading and piloting, showing how the solution developed by the Redmond giant is considerably more robust than those found in ordinary mobile games.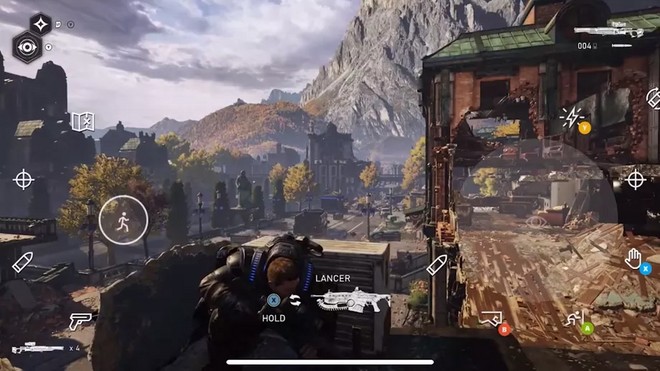 The Gears 5 controls on xCloud adapt according to the functions currently used, with the digital directionals not always being on the screen, for example. In addition, the commands will be hidden automatically during game cutscenes, and even the cell phone sensors can be used during gameplay, among other interesting features.
"When we started discussing this, we were overcomplicating because we weren't sure what we needed to do," said Jarret Bradley, senior gameplay producer at The Coalition during the presentation. "As we delved deeper, we found that the best thing we could do was address as a different input device as we already support mouse, keyboard and control and we have customized controls and remapping. "You can find the full explanation in the following video:
The studio struggled to adapt the controls, but Microsoft's idea is that future games will be developed with touch screens in mind, allowing users to play smoothly even when they don't have access to a controller. The company also released touch controls for Hellblade: Senua's Sacrifice today, with more games planned to receive support with the launch of Project xCloud.
The Redmond giant is already preparing for the launch of its new generation of consoles, also having announced a revamped version of the Xbox Store. The new store promises to be twice as fast as before, while still offering easier navigation and security features for sensitive content.