During the early days of the Solar System, the vast majority of the celestial bodies that comprise it were found at very high temperatures, often being bathed by seas of magma. This was the case with the Moon, which was formed, according to the most accepted hypothesis, from debris with a major impact between Earth and Theia, a protoplanet the size of Mars.
With the impact, these debris came together to form the natural satellite of our planet. The high temperatures led to the melting of the rocky mantle that surrounded it, thus generating the sea of ​​magma that was the object of study by a team of scientists from the German Aerospace Center.
Led by Maxime Maurice, the researchers developed a mathematical model to predict the time it took the magma on the moon's surface to solidify. Maxime reported that, although the theory of star formation is widely accepted, the timing of its cooling was still uncertain, with most predictions indicating a period of 20 million years.
The scientist also revealed that the team used new methods in his study, considering aspects such as the displacement of the rocky mantle in the face of heat transfer. The new approach paid off, with the results pointing to a period ten times longer than previously thought, reaching 200 million years.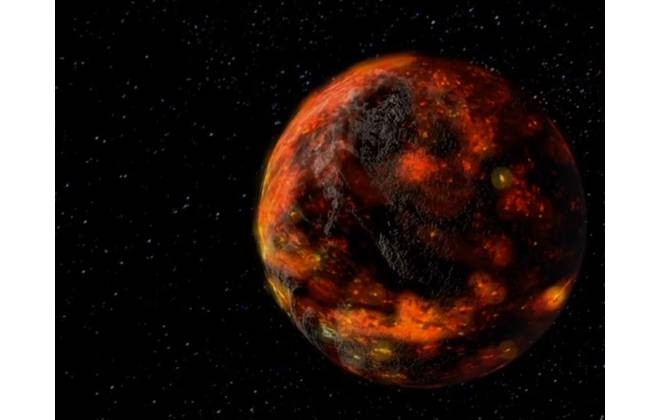 The research also revealed that the Moon would have formed between 4.4 and 4.45 billion years ago, about 100 million years earlier than previously believed, in addition to indicating that collisions like the one between Earth and Theia continued to happen for another 150 million years. Such conclusions provide a new view of the formation of the Solar System as a whole, and encourage further studies to better understand its beginnings.
Recently, another unprecedented study, this time related to the supermassive black hole present in the center of our galaxy, revealed that the celestial body is magnetically attached to its location. Such results, as well as those obtained today, should also encourage further analysis of Sagittarius A *.