– Homa Bay man claims he baby-sat President Uhuru Kenyatta in 1962
– The man claims he was the son of driver of the late Tom Mboya
– He met young Uhuru when mama Ngina and Jomo Kenyatta went to visit Mboya
A luo man from Homa Baby county claims he baby-sat President Uhuru Kenyatta when the he was still a toddler.
The man, only identified as Owada, was publicly expressing his political views when he revealed just how well he knows President Uhuru.
"I baby-sat him in 1962 when he was little. I was the son of driver of the late Tom Mboya. Uhuru's parents, the late Jomo and mama Ngina Kenyatta, used to visit Tom Mboya," Owada explained while speaking to NTV.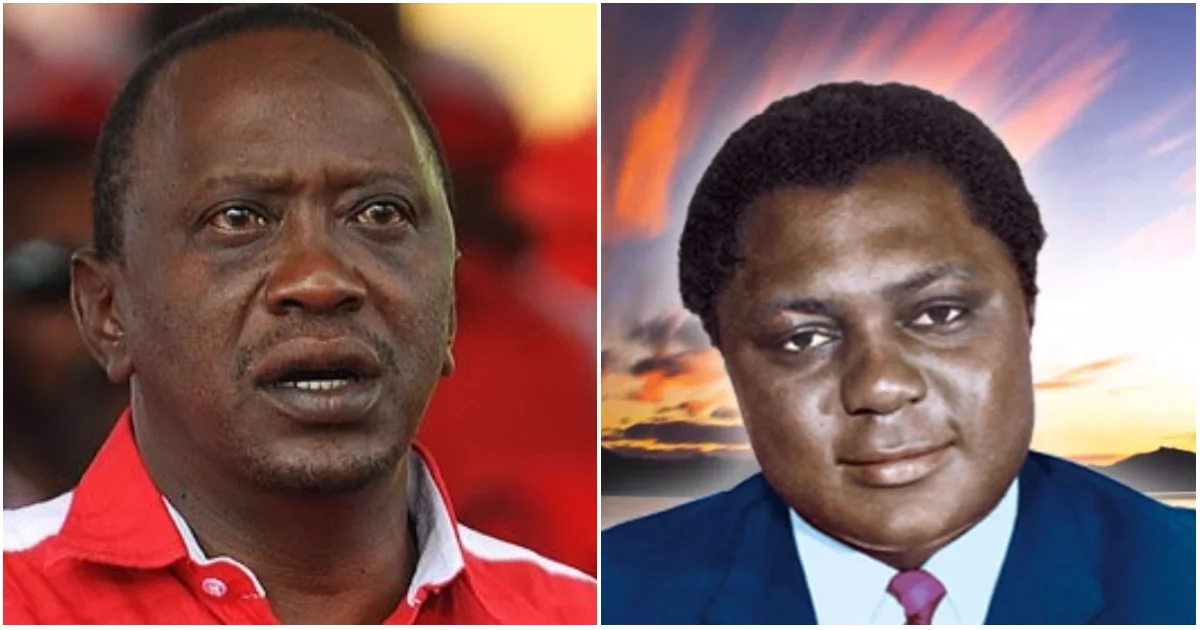 Install TUKO App To Read News For FREE
According to Owada, there was no tribalism during independence because everyone voted for mzee Kenyatta and all celebrated.
"Many luos voted for Kenyatta too and we were all happy. That is not the case today," he says.
Owada also takes issues with the various political regimes for allowing tribalism and corruption to thrive under their watch.
"Our problem is tribalism, which started at independence. The problem is non-accountability by all the governments we have had," he says, adding that Kenya is not being governed properly.
In his final remarks, Owada urged Uhuru to be a president for all Kenyans once he is sworn in, and not a president for Jubilee supporters.
The Supreme Court on Monday, November 20, upheld Uhuru's victory in the October 26 election. The president-elect is expected to be sworn in on Tuesday next week.
Maraga rules in favour of Uhuru Kenyatta – On Tuko TV
Source: Tuko.co.ke